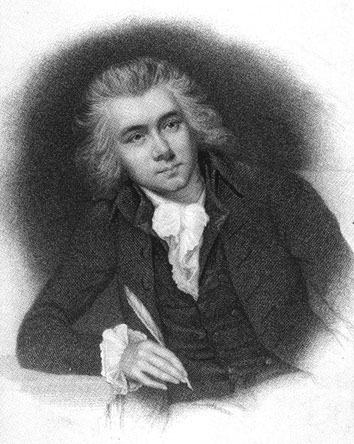 As we talked about William Wilberforce at the last Agora, here is
an encouraging story on his circle of friends
that I hope inspires us at the Agora to emulate by the grace of God,
"Throughout history groups of men and women have banded together for the purpose of promoting what they believed to be critical causes. With the defeat of his motion for the abolition in 1789, Wilberforce and his closest friend, Henry Thornton, called together such a group around themselves. The common bond that held this 'Clapham Sect' together was the desire to apply their faith in Jesus Christ to personal, social, political, national and international matters. The group made no claim to be theologians, yet they were people who regarded prayer and Bible study as serious matters. The Clapham group believed that they were representatives of God's kingdom on earth and the faithful stewards of all God had given them. Together, this Clapham fellowship sought to make the British Empire an instrument of social and moral welfare to all people. Throughout their time together, they remained remarkably committed to these goals. The labels 'Clapham Sect' and the 'Saints' were given to them by others, the latter by members of Parliament. No indication of any desire to give themselves a name was reflected in the correspondence and literature of members of the group. The term 'Clapham Sect' was not used until later, when the phrase was coined in an 1844 essay by Sir James Stephen. The name originated from the London suburb, Clapham, where many of the group members chose to live."
Read the full story here...
John Piper has
his own summary on this issue,
and this is a great point that I hope we don't miss. He points out that the burden of Wilberforce' book "A Practical View of Christianity" was that "true Christianity, which consists in these new, indomitable spiritual affections for Christ, is rooted in the great doctrines of the Bible about Sin and Christ and Faith.". So Wilberforce's driving force in his life was those "great doctrines of the gospel" and not merely a social conscience.
Read John Piper's full article here…